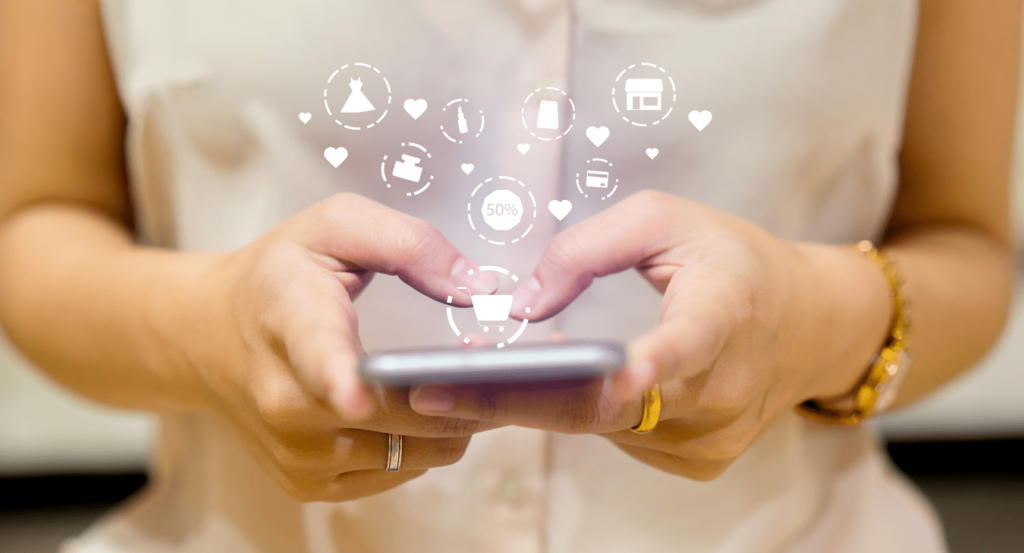 Europe is full of fashion marketplaces which dominate ecommerce. They represent a valuable growth opportunity for fashion brands looking to reach broad and qualified audience.
Based on years of experience serving fashion brands in their marketplace distribution, Neteven has established a list of the most prominent fashion destinations in Europe. Channels to focus on if you want to accelerate your Direct-to-Consumer digital strategy.
Zalando
From a small apartment in Berlin to the leading fashion platform in Europe, Robert Gentz and David Schneider propelled new standards in online retail. In just 13 years, the company expanded to 20 European markets with more than 40 million active customers. Zalando rapidly grew to be a reference in online European fashion: the company currently employs 14,500 people from more than 130 countries, provides its online shop and customer service in 16 languages, and proposes regional logistics service solutions through Zalando's Fulfilment Services (ZFS). Zalando grew as a reference not only with its customer-centrism: also through how it partners and works with brands selling on their platform.
N°1 online fashion marketplace in Europe

Available in 23 European countries

48 million active consumers

Top country: Germany
Farfetch
Founded in 2007 by José Neves, Farfetch was born out of love for fashion. Launched in 2008, Farfetch began as an e-commerce marketplace for luxury boutiques around the globe. Today, it is the leading global platform for the luxury fashion industry – connecting to customers in over 190 countries, more than 30 million visitors each month, and an astonishing growth that lifted its revenues up to 1,7 billion euros in 2020.
Aside from the company's remarkable development, Farfetch's rise as a main player on the online fashion market embodies the flourishing of the luxury sector online. As José Neves indicates himself:
"This division between physical retail and online, it's imaginary. It's only separated because companies have not had the technology and the strategy to really unify it. That is the next frontier."
1,7B€ of sales revenue in 2020

N°1 online luxury fashion marketplace in Europe

33.9 million unique visitors*

Top country : USA
YOOX
Founded in 2000, Italian retailer YOOX launched the world's first ever online fashion, design and art store. In March 2015, it merged with Net-a-Porter, part of the Richemont Group. At the frontline of innovation, YOOX pioneered the use of artificial intelligence in fashion, releasing its own brand 8 by YOOX in 2018.
The platform offers a wide range of products, including more than 700 brands and 150,000 new items in the jewelry, fashion, accessories and footwear categories. Leveraging more than 20 years of data and insights, YOOX NET-A-PORTER continues to embrace next generation technologies including A.I., augmented reality and digital ID to evolve and elevate the customer journey.
Available in more than 100 countries with 10 languages

5.3 million customers

16,3 million unique visitors*

Top country : Italy
La Redoute
From a spinning establishment to a Fashion and Home Decoration e-commerce leader, La Redoute has carried more than 180 years of French tradition and history. From the publication of its very first catalogue in 1928 to the launch of its first online sales in 1998, La Redoute has always been at the forefront of modernity. Reaching more than 1 billion euros of turnover and 10 million clients in 2020, the company realizes more than 90% of its turnover through e-commerce, proposing "French style within everyone's reach, a chic and relaxed style, with a touch of impertinence, inspired by an art of living recognized throughout the world".
10+ million clients each year

N°1 online fashion and home decoration marketplace in France

14,8 million unique visitors*

Top country: France
El Corte Ingles
The starting point for El Corte Ingles is a small tailor's shop founded in 1890 at the center of Madrid, from which the company took its name. The business venture started in 1935, when Ramón Areces Rodríguez and César Rodríguez bought the tailor. El Corte Ingles evolved from one shop to a full department store, expanding across numerous areas. The company's growth over the years and up until now was remarkable: as of today, El Corte Ingles stands as the biggest department store group in Europe and ranks third worldwide. Focusing on ecommerce, ECI stands as the number one online fashion platform in Spain, and a top European player.
N°1 online fashion marketplace in Spain

91,9% customer satisfaction

11,6 million registered customers

Top country : Spain
Veepee
It was in 2001 that Veepee – previously 'vente-privee.com' – saw the light of day. Over 20 years, Veepee became the reference in event-based sales. The company follows one principle: sell a limited selection of famous brands items for a short period of time at very attractive prices. While its main offer developed around fashion, the company diversified to numerous sectors: fashion accessories, home decoration, tech, travel…
The concept seduced enough for Veepee to grow to a 9 digits business (1,8 billion euros of sales revenue in 2020). With a reach of 14 countries across the world, Veepee is the top online event-based sales marketplace in Europe.
72+ million website active members

N°1 online event-based sales marketplace in Europe

1,8B euros of sales revenue in 2020

11,1 million unique visitors*

Top country : France
Showroomprivé
Founded in 2006 by two French entrepreneurs, Showroomprivé has become one of the European leaders in online shopping. The site offers its 26 million members in Europe the exclusive sale of branded products at reduced prices. With more than 6 new sales every day, the Marketplace offers a wide choice of over 1600 brands. Thanks to its multi-currency site, Showroomprivé can process orders from 167 countries around the world.
26 million European members

1600 brands

Available in 167 countries

7,4 million unique visitors*

Top country : France
Galeries Lafayette
The perfect mix between fashion, department store, and French excellence…The history of Galeries Lafayette goes back 128 years in the past. In 1893, Théophile Bader and Alphonse Kahn decided to establish a novelty store in the heart of Paris, at the angle of "La Fayette" and "Chaussée d'Antin" streets. From a small haberdashery, the property quickly grew to a full building, then two buildings, three, five… up to a huge luxury market. The story of Galeries Lafayette was and still is punctuated with audacity and modernity, with two vocations: fashion and novelty.
Following a long and remarkable journey through brick-and-mortar, the company lifted its ambitions and spirit online through gallerieslafayette.com, attracting 5 million visitors each month on their digital outlets.
4,5B+ in retail sales for the group

> US$75M in 2020

4,3 million unique visitors*

Top country: France
24S
Launched in June 2017, 24 Sèvres, rebranded 24S is the online luxury fashion retailer of the LVMH group. Its site, available in French, English, Chinese and more recently Korean and German, attracts a very large international customer base. In 2019, their international sales represented over 80% of the total. With a selection of more than 300 fashion and beauty brands, from the biggest luxury houses to emerging designers, 24S offers its customers high-end services: express delivery in more than 100 countries, a team of advisors available 24 hours a day and Personal Stylists.
Available in +100 countries

80% of total sales are international

1,6 million unique visitors*

Top country : USA
*in the month of July 2022, Similarweb.com

The marketplace model at the heart of fashion
Half of the marketplaces listed above have turned into billion-dollar companies in less than two decades. The other half were part of a historical structure adapting to the new conjuncture: ecommerce has become an instrumental source of revenue for fashion brands, and the marketplace model has arisen as a vital component. Marketplaces stand as the perfect middle ground between consumers and brands.
On the business side, selling on marketplaces can firstly allow to broaden the assortment and expand internationally without having to invest in infrastructure and advertising campaigns. Secondly, businesses can leverage marketplaces' online and offline marketing and brand awareness. Thirdly, companies take advantage of a qualified, extensive, and loyal audience, while benefitting from marketplace services such as customer service, flexible delivery, and diverse online payment options.
On the consumer's side, the advantages are the other side of the same coin. The customer builds a long-lasting trust with the platform and the brands being showcased: it is one of the marketplaces' main goal. Indeed, the platform secures the trust through customer-centrism (i.e. customer service, shipping options, payment options, warranties, etc.). The consumer has the biggest pool of choices in one place: not only will he find what he wants, but also complementary products.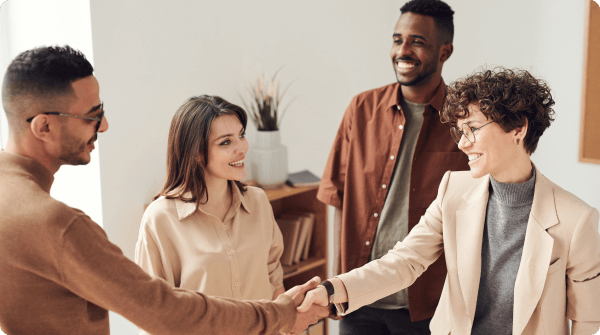 Neteven se consacre entièrement à l'augmentation de vos revenus sur les
principales marketplaces
Contactez nous